Sport and Event Signage Suppliers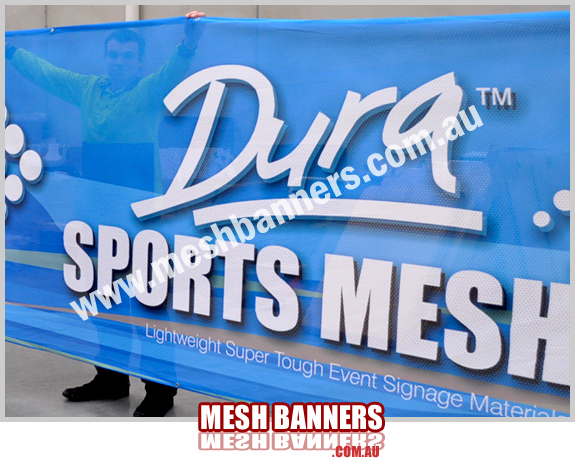 Below is an example of the availability of quality mesh banners for sporting events in Australia that fit easily onto normal height portable fences and crowd control barriers. The temporary fence comes alive with the promotors logo, finish line info, tv coverage, photographers and spectators. It is now very cheap to buy direct from our mesh banner sign printing company in Australia.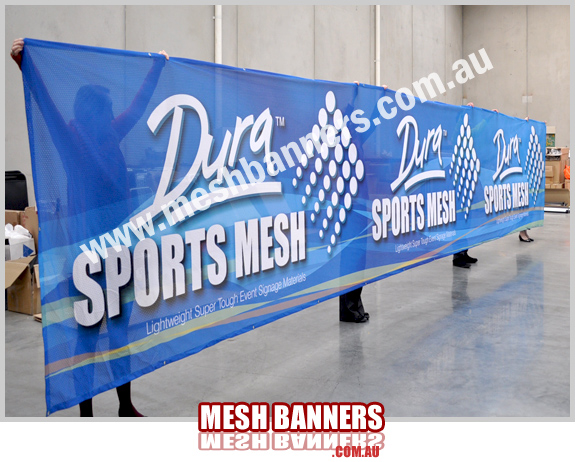 People holding a banner sign that is lightweight, easy to install on a temporary fence, can be folded for next event. Cheap to buy, artwork can be any color.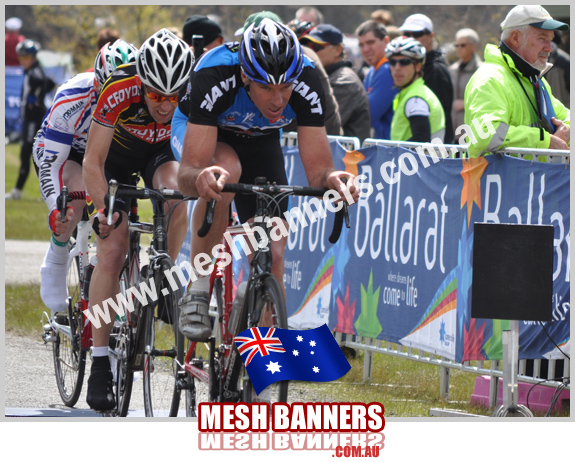 Dura MESH BANNERS, FENCE and SPORT SIGNS can be made in master roll widths, supplied at 10m lengths or cut to size to suit fences, barricades, overheads etc.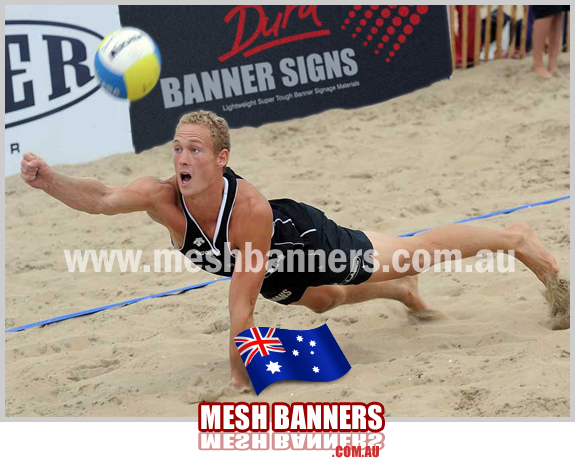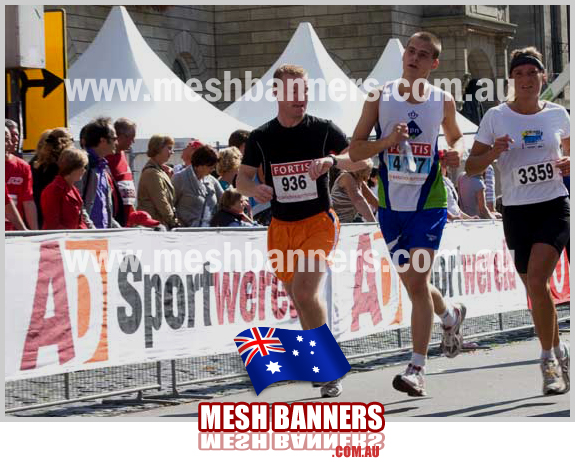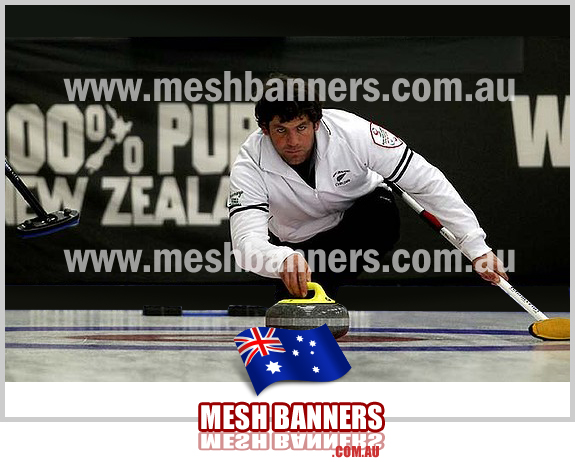 Banners in the background of your sport event makes sense when the tv camera, public photos, interviews and other 'hot spot' viewing focuses on the player the sponsors logo is visible. This indoor crowd fence banner is cheap to buy, easy to erect and requires no tools. Event and stadium managers prefer this style of banner signage because it is cheap, easy to use and does not require construction or costs etc.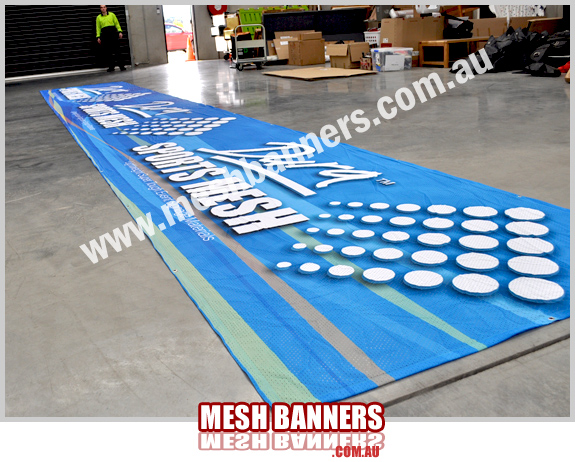 Huge sizes are available.Fence Sign Perspective inside factory where majority of mesh banners, fence screens and temporary fence signs are supplied. Here the mesh banner roll is lying flat. This mesh banner sign material is the best, it is lightweight, colorful and super strong.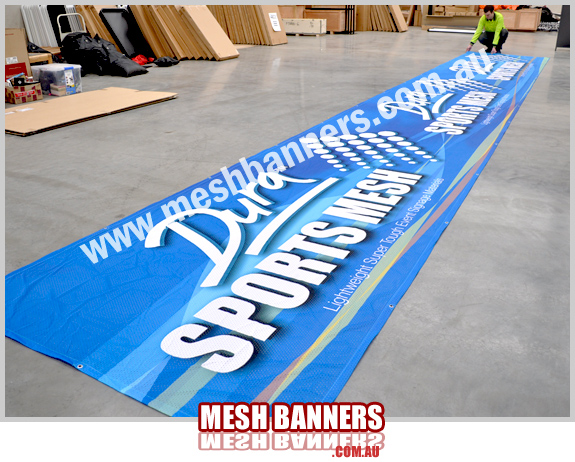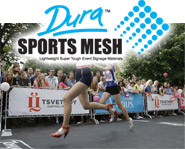 The fence sector banners can be made individual or streamed along the barricade in one piece to reduce the cost. Lightweight and stable, the printing looks great. Typically, customers buy 5 metres length for quick fitting. Attaching the banner sign to the fences is easy with good quality cable ties available from local hardware stores.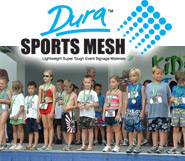 Easy and fast to set up, it takes only minutes to turn your sporting event into a professional photo shoot and sponsor's dream.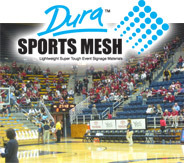 Portable and lightweight, the sporting event signage program allows your campaign to be moved very quickly and easily with little fuss. The mesh can be rolled or folded and attached to various mediums at your sporting arena or track.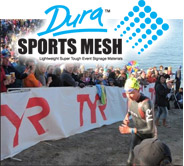 Put your sponsors in front. Sporting events rely upon sponsors satisfaction and renewal. Buying cheap mesh banners and fitting around TV and Photo opportunity areas is smart and gives fantastic value.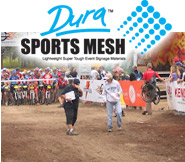 Event management and publishers love mesh banners price, service and location. Printing is top knotch and made for budget giving mesh banner sign buyers incredible value everytime.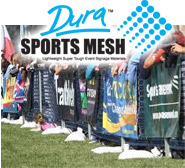 Artwork and logos can be printed onto the outdoor shade cloth style fence mesh for signage. Please let our team know if you can supply hi-res logos for sign making or if you would like our team to create the designs.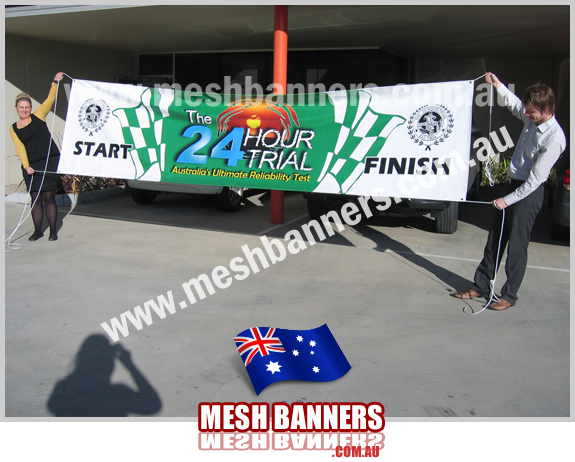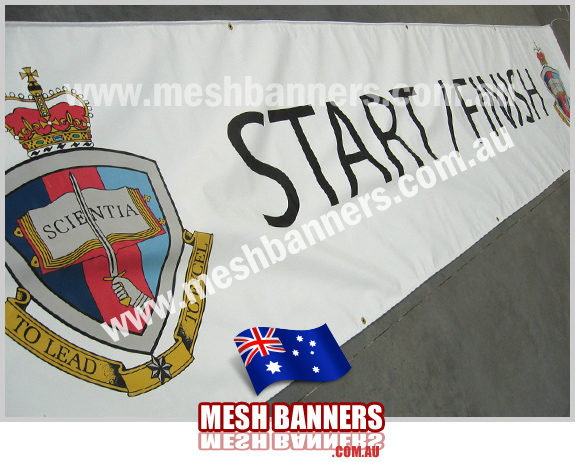 This product is available nationally from our warehouse in Australia.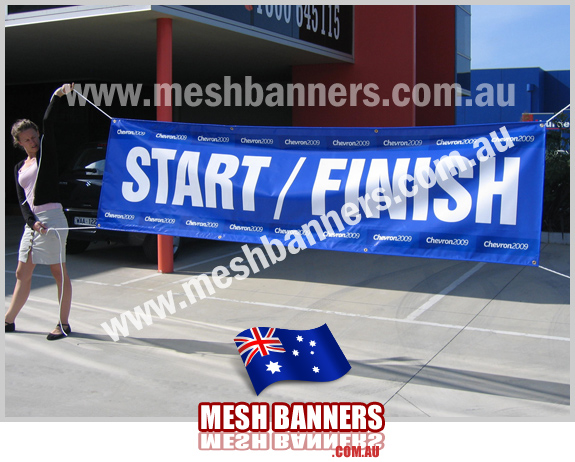 Making a mesh banner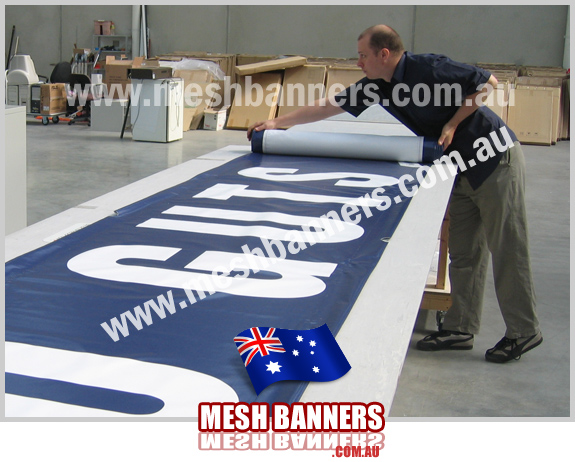 From above to final sign made.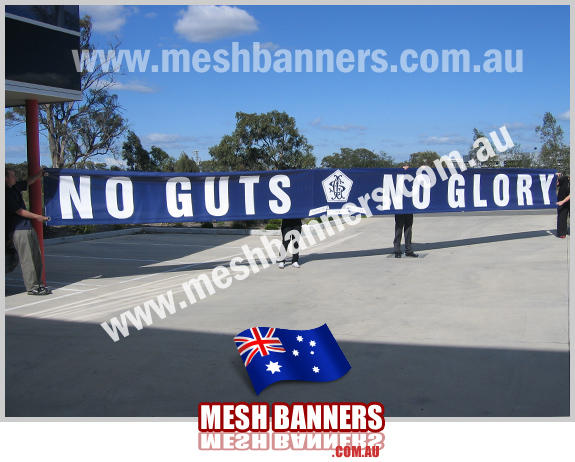 More fantastic sign ideas
and examples.
---