Temporary Fence Banner Mesh Signs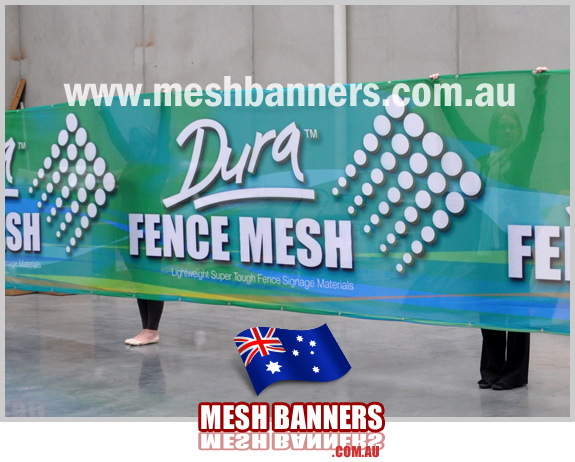 Fencing banner mesh is lightweight super tough and prints amazingly. Bright vibrant colors and designs are all achievable. We print full design outdoor, not just step repeat logo style.
Turn your temporary fences into eye catching advertisements and site identification.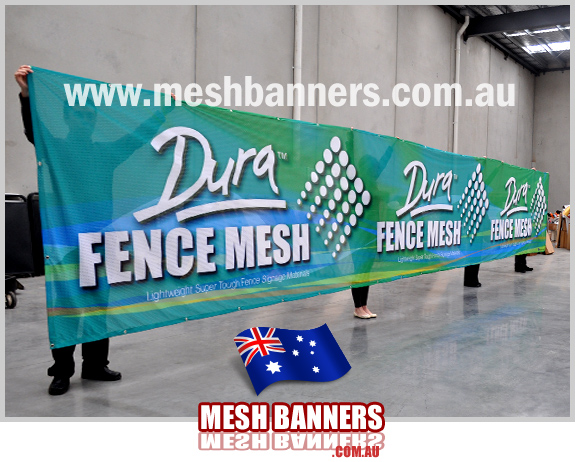 Builders Mesh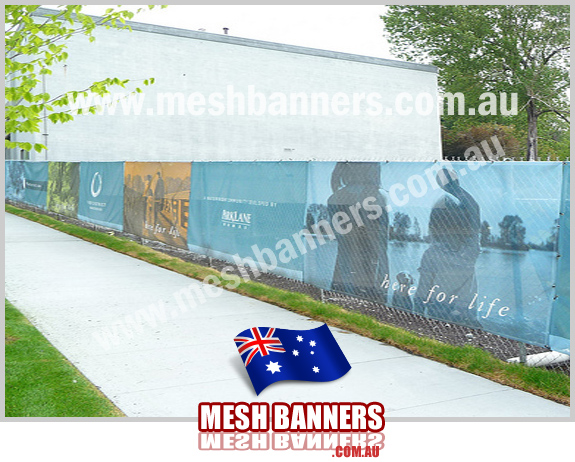 Vinyl mesh can also be used.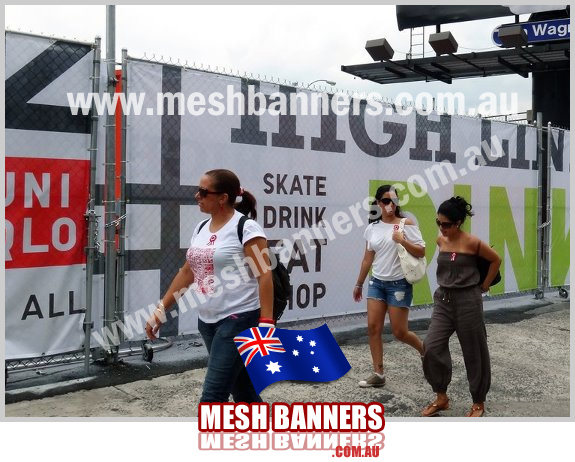 Advertising towards viewers on a project or an event screen whilts being constructed or controlling crowd control movements is very clever and opens opportunities for sponsors and event companies to promote their logos and services. This is very cheap to buy. Anybody can install using wire with clippers or plastic cable ties or similar. The fine weave allows you to attach at any point.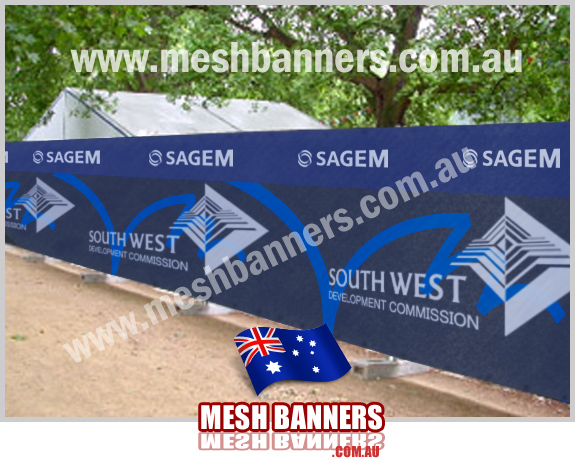 Developers buy mesh banners to advertise the development before and during construction. Each mesh fence banner sign can be fitted and moved as development progresses.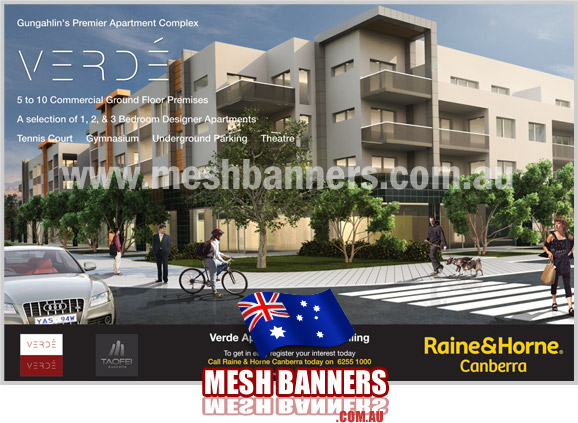 Construction Sites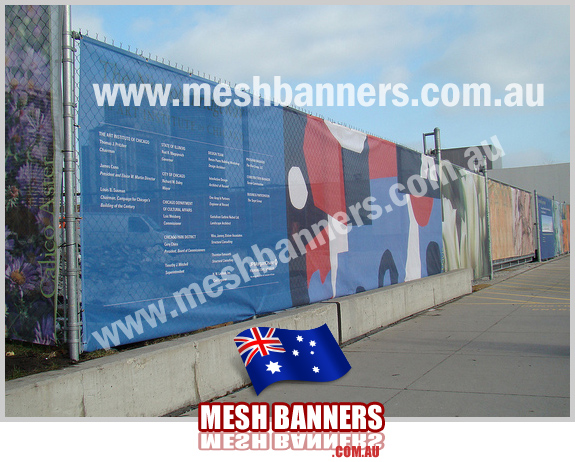 Also color fence screens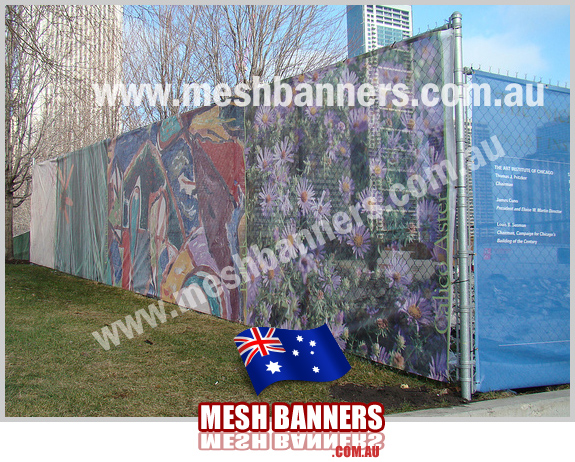 Signs with metal rings (eyelets)
Construction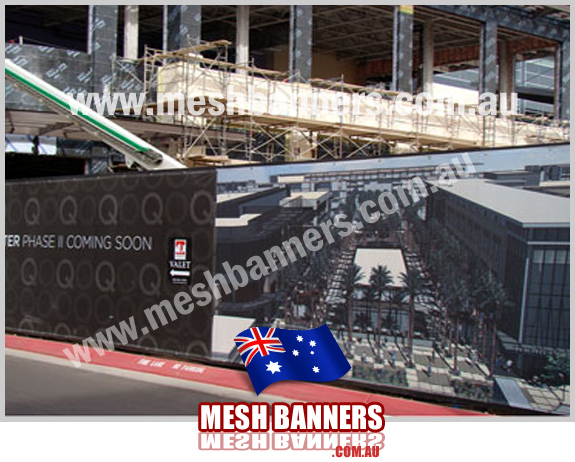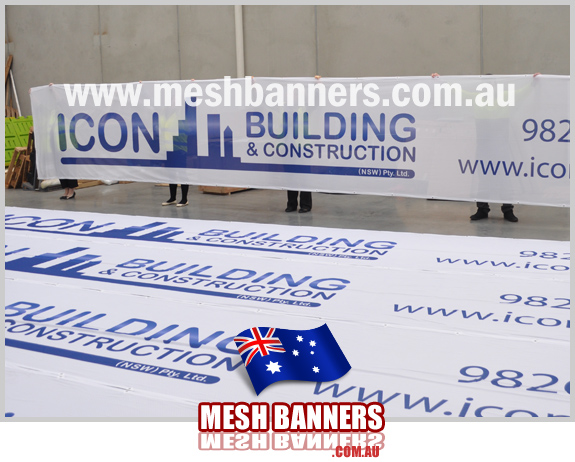 Corners and high profile locations benefit from advertising on banners. The hoarding wall promotes the builder while construction continues.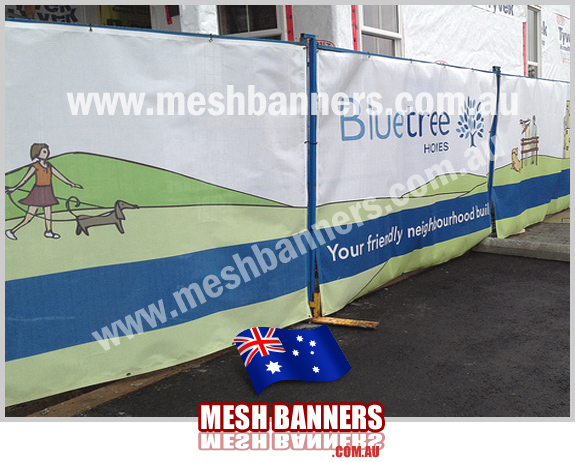 Temporary Fencing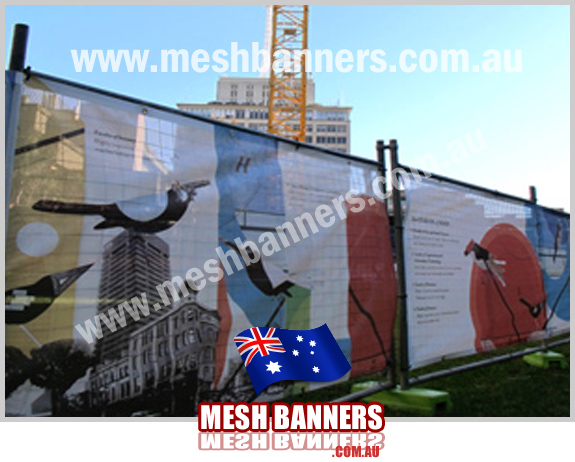 Long fence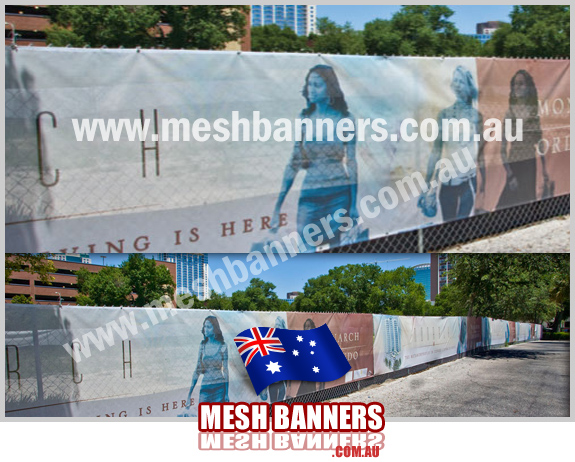 Woman touching fence mesh banner sign. Interesting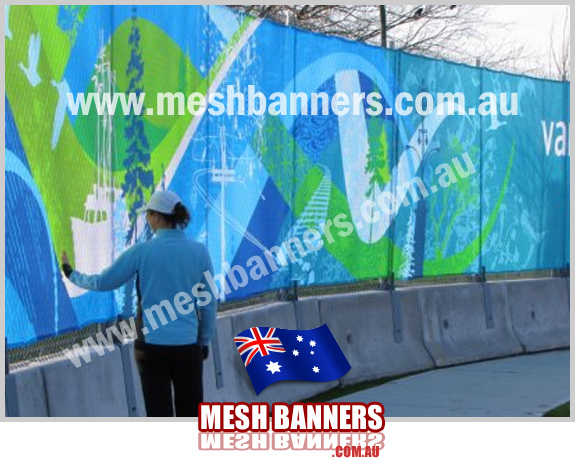 Mesh Signs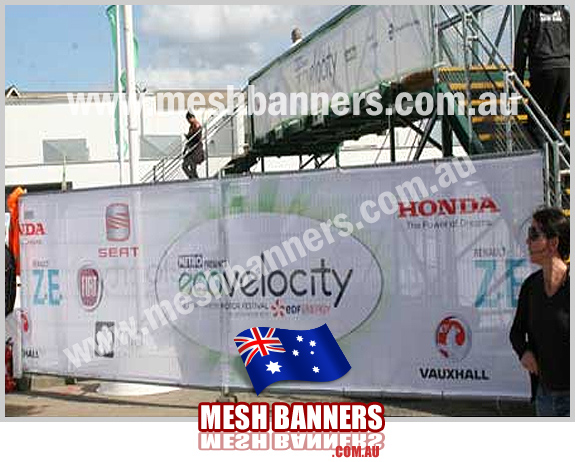 Walkway
Large vinyl banner material also makes for a semi-permanent fence sign.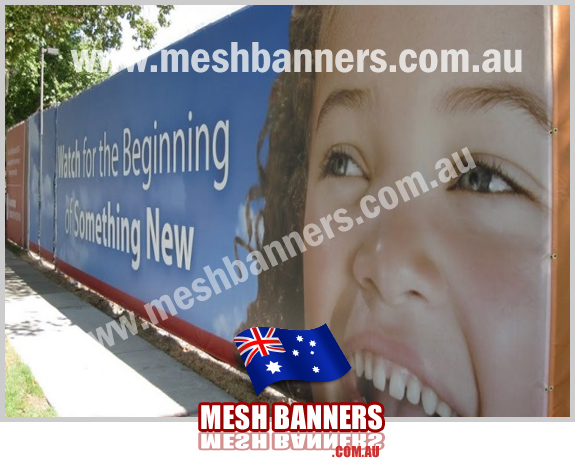 DURA™ A process from inks to material to printing...
Our team are reducing environmental impact and increasing our social responsibility through applying Dura initiatives.

Why Fabric Mesh as a construction hoarding or temporary fence screen?
Fabric is re-usable and bio-degradable.
Cost is lower and affords customers hundreds of additional metres of fencing screen.
Can be sewn to form large heights.
Fabric is 1/3 the weight of vinyl banners of equal size.
NON Tear, the special weave design of Dura makes gives the material non tear status.
More fantastic sign ideas
and examples.
---